Fitting ancient wisdom into a modern lifestyle
Share - WeChat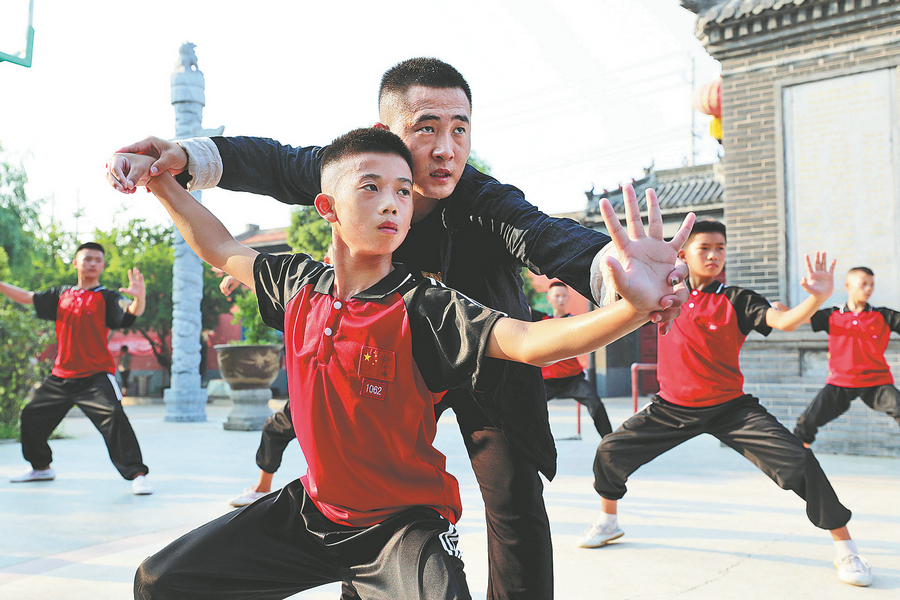 Two years ago, Song Fei's scoliosis and lumbar pain was getting worse, despite years of exercise at the gym. A month after she started practicing taijiquan, however, the posture problem and the pains that had been bothering her for such a long time were fading away.
Song, 29, a Shanghai-based fitness vlogger, has been sharing the changes in her body and mind after learning taijiquan on lifestyle-sharing platform Xiaohongshu. Besides practicing each morning, she also weaves elements of the Chinese martial art into her fitness courses.
China's taijiquan has become increasingly popular as a form of mind-body exercise, meditation and stress reduction, especially among young people.
More people are also inheriting and developing ways to incorporate the martial art into various lifestyle applications, such as design and fitness training.
Song was former female champion of a fitness model competition in Beijing, which she won in 2018, before becoming a fitness vlogger a year later.
As pain started to develop in her lumbar region and knees, she thought it was time to look for some correctional therapy and taijiquan came up in her search result. She decided to undertake formal training in the martial art.
Standing exercise is Song's first lesson. "As I take more standing exercise, I feel something totally different from when I'm exercising in gym — I feel heat flowing between my two hands and in the abdominal cavity," Song recalls.
"When I first started, it was quite monotonous and I had to practice the same one set of movements for nearly two years. But it's a process of reconnecting each part of my body."
Gradually Song started to feel a sense of calmness. She explains that, in the gym she would listen to music or think about other stuff while working out, because each exercise is repetitive and stable. Yet in taijiquan, each movement is flowing, and she has to constantly stay focused.