Sanya attractions expand services to tempt back more visitors
Share - WeChat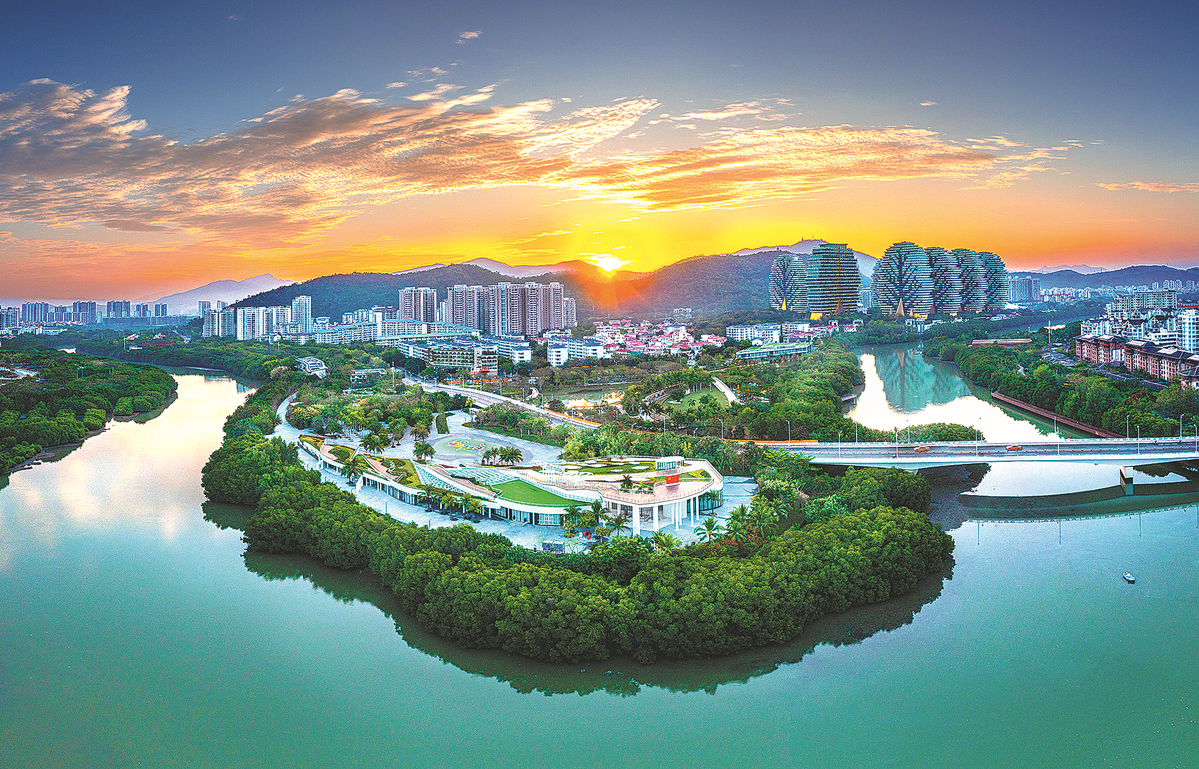 HAIKOU — Imagine a place where you can ride a motorboat in the blue sea, sip coffee while reading in a seaside bookstore, enjoy a candlelight dinner or simply unwind with some self-brewed tea on the beach under the starry night sky.
Such is the beauty of Tianya Haijiao, or "Edges of Heaven, Corners of the Sea", a famous tourist attraction in Sanya, a coastal resort city in South China's Hainan province.
In the past, the site mainly relied on its sea views to attract visitors. Nowadays, it offers a variety of tourism programs, as Sanya increasingly looks to refine its tourism sector.
"In Sanya, I get to visit the Buddhist site to pray in the morning, take a boat ride at noon and tour the sea park at night," said a tourist surnamed Li who comes from Beijing."It's amazing," he said.
In the past three years, Sanya authorities have set up government funds to subsidize tourism companies and help stabilize the market, and have postponed, deducted or exempted their rents. This move "effectively encouraged the companies," said Chen Zhenmin, head of the local tourism, culture, radio, television and sports bureau.
The city also planned to upgrade facilities and programs at tourist sites during the pandemic, Chen added.
Tourists have flocked to Sanya for their holidays after China optimized its COVID-19 response. During the Spring Festival holiday, for example, Sanya recorded more than 1.6 million tourist trips; 616,400 more than the number for the same period of 2019. Total tourism revenue stood at 4.87 billion yuan ($710.45 million), up 25.98 percent year-on-year, according to figures released by the city government.
Even after the holidays, tourist sites, hotels and duty-free shops are still packed with people.
To cater to the needs of visitors, many tourism investment companies have invested in improving their facilities.
"We have developed a sea bridge and a camping site at the Daxiao Dongtian scenic area," said Zheng Conghui with the Sanya Tourism and Culture Investment Group.
To ensure that visitors have a pleasant and safe experience, local authorities have also introduced a tourism supervision mechanism, where market supervisors, law enforcement officials and public security staff conduct joint patrols in key areas such as seafood restaurants, entertainment programs, transportation and shopping.
"We want to take advantage of the rebounding tourism market by improving our quality and enriching tourism products," said Liao Xian with a local tourism company.
Sanya's tourism development forms part of a bigger plan for Hainan. China released a master plan in June 2020 to build the island province into a globally influential and high-level free trade port by the middle of the century. It aims to build Hainan into an international tourism and consumption center by 2025, and a globally influential tourism and consumption destination by 2035.
Hainan plans to boost consumption through the revival of tourism, Feng Fei, governor of Hainan, said as he delivered a government work report at the annual session of the provincial people's congress in January. This year, the province will strive to increase the number of tourists and the amount of tourism revenues by 20 percent and 25 percent respectively, he said.
Xinhua